Broker profits. You can make huge money as a freight broker or freight agent! The matter of fact is you don't need to be a rocket scientist to make money as a freight broker but like any business, there is a right way and a wrong way to go about it.
So what is a freight broker?
Freight brokers help shippers that need to move freight from point A to point B by finding a carrier (trucking company) that will haul the freight for slightly less than the shipper is willing to pay them… thus the term BROKER!
In other words freight brokers, sometimes referred to as load brokers, truck brokers, or transportation brokers, are all middle men that match available shipper freight with available trucks while earning between 10% and 35% profit per shipment.
That means brokers typically earn between $100 to $500 per shipments but I have earned as much as $5,175 per shipment just for finding a truck to haul our customer's freight!
Broker profits
No special background is required to become a freight broker. With the proper determination and training almost anyone can become a freight broker.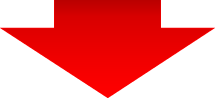 Watch the video and become a member after clicking the link below..